Alkaline Water Ionizer Alkal-Life 7000SL

Water purification and Ionizer system
Voice automated
Creates purified Alkaline Ion water from ordinary tap water
U.S. F.D.A. Medical Device: 300505378
Rated voltage: 120vac
Rated frequency: 50/60 Hz
Rated current: 3 A (5 A max)
Electrodes: Platinum thick-coated titanium electrode 5 pins
Water intake pressure: 0.5-7.0 kg/cm2
Unit weight: 3.5kg
Unit dimensions: 271mm w x 367mm h x 138mm d
Water cleaning cartridge service life: sufficient for filtering residual chlorine from 3000 gallons tap water. (Actual performane may differ depending on water quality)
Electrolysis tank cleaning: double auto-change cross-line system
Protection circuits: 8-A fuse, constant current control circuit, anti-overheating device.
$2500.00


----------------------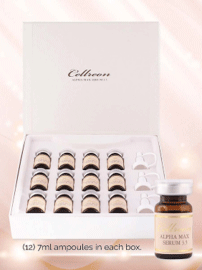 Alpha Max Serum 3.5

Richway has partnered with Cellreon, makers of the finest Korean luxury skincare and beauty products.
An intensive serum to combat dry skin, wrinkles, elasticity, loss of volume, and reduce the appearance of age spots and uneven skin tone due to aging.

(Currently shipping to US address only at this time.)

Key Ingredients: Passionfruit Meristem Cell Extract - A potent antioxidant with collagen supporting qualities; Sericin (silk protein) - deeply hydrates and moisturizes the skin; Growth Factors and Peptides (GFP) Complex - 8 different peptides and 6 growth factors to support natural fibroblast function.
Contains two (2) or twelve (12) 7mL 0.24 fl oz. ampoules in each box.
Two Bottles
$120.00


Twelve Bottles
$600.00


----------------------
Detoxi Salt

Richway Fuji Bio Inc. Detoxi Salt is produced from sun-dried salt that is packed inside the hollow sections of bamboo. It is then burnt 9 times for 20 hours at 3000 f. The high kiln temperatures ensure elimination of both, heavy metals and toxins. This process creates a very pure grade of Bamboo Salt that contains lots of essential minerals and micronutrients. It has a high content of Phosphorus, Zinc and ionized hydrogen. Additionally, it has an exceedingly High Oxidation Reduction Potential, making it beneficial for all. Richway & Fuji Bio Inc. Detoxi Salt is a pure high quality nutrient that is very alkaline, helping balance the cellular osmosis pressure, and is not detrimental like common salt. Richway Fuji Bio Inc. Detoxi Salt is very safe. Take 1 packet with 8 oz. water before using the biomat.
One Bottle
$120.00


Three Bottles
$280.00


----------------------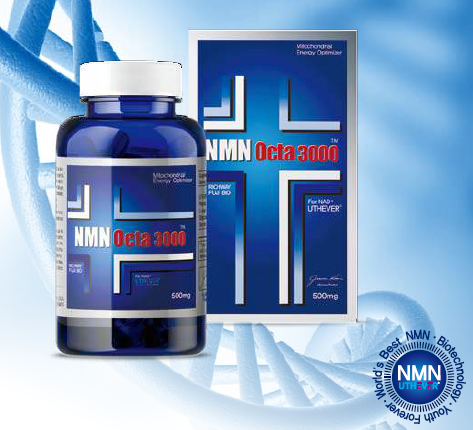 NMN Octa 3000

Our newest product is called NMN Octa 3000 because our NMN contains one key ingredient, Octacosanal, and we are confident to say the Richway NMN Octa 3000 will become the best NMN product on the market.
Creating safe products is a priority in biotechnology. UTHEVER NMN is the most stabilized, pure, pharmaceutical grade NMN on the market. NMN Octa 3000 combines Octacosanol, Pterostilbene, L-Arginine, and Isoflavones.
NMN Octa 3000 uses Octacosanol. Support efficient utilization of nutrients Octacosanol might help improve the way our body uses oxygen.
A Quality Life is not only about living longer, but also living a healthier life. With biotechnology, we can open the doors of longevity and challenge the reversing of aging. Currently shipping to US address only at this time. Serving size 2 capsules, Servings per container 30. Also available as a recurring monthly payment, in the shopping cart select Payment Profiles and choose this option and you will be billed depending on which plan you choose: once per month and shipped out 1 bottle per month, or once every 3 months and shipped out 3 bottles every 3 months.
One pack
$120.00


Three pack
$280.00